Stihl Gta 26 Holster
Stihl Gta 26 Holster 
Make sure your GTA 26 is there when you need it. Keep this versatile tool close at hand wherever you go with a durable belt holster. Together, this tool and holster offer homeowners the ultimate combination of capability, comfort and convenience.
Stihl Gta 26 Holster For Gta 26 Pruner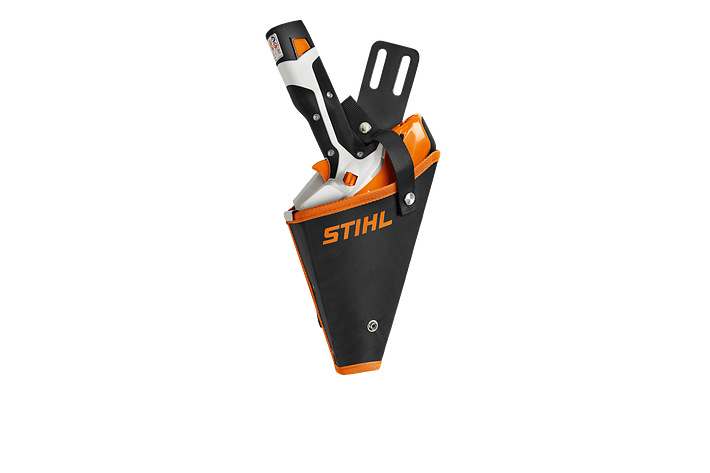 Enables you to carry the GTA 26 on your belt for quick access to the tool when working. The adjustable leg strap secures the holster on your thigh for more comfortable wear. The reinforced rear panel offers good protection during insertion. The additional flap holds the GTA 26 securely in the holster.